Civil War Calvary Charge Print
Artist: William B. Thomas Trego 1859-1909
Signed: T. Tredo 87
Copyright 1891 by C. Klackner 5 E. 17th St. New York
$550.00
Print is mounted in a vintage solid oak frame.
To view our EBAY auctions,Please click here.
$12.00 postage/ins(USA ONLY). All items must be pre-paid prior to shipping. If you have ANY questions, Please email us. We will respond asap.
The Next Page is a close up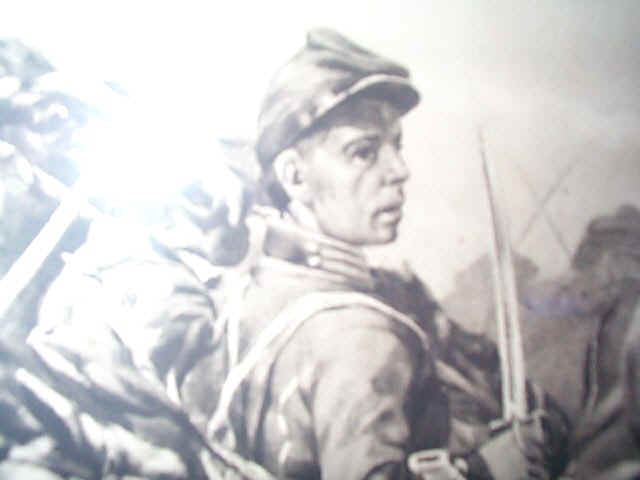 The Next Page is the complete shot including the vintage Period oak Frame. Dark shadow is reflection of me taking picture. The lines on bottom of picture is reflection of the our deck railing. I thought the natural light would make for a better picture.