ROSE HILL ANTIQUES
5066 Route 209
Accord, New York 12404
Telephone: (845) 594-5752
Hours: Friday - Sunday: 11:00 AM- 5:00 PM
Or By Appointment
New Arrivals come in everyday.
GOLDEN VASE OF BAST, FRANKLIN MINT BY ARTIST ROUSHDY ISKANDER GARAS Made of fine porcelain and hand painted in 24 karat gold on a deep lapis background.
VASE SIZE IS 13 INCHES (WITH BASE) BY 7 INCHES. No cracks, chips, or repairs. THIS VASE SOLD ORIGINALLY FOR $200.00 IN 1987 BY THE FRANKLIN MINT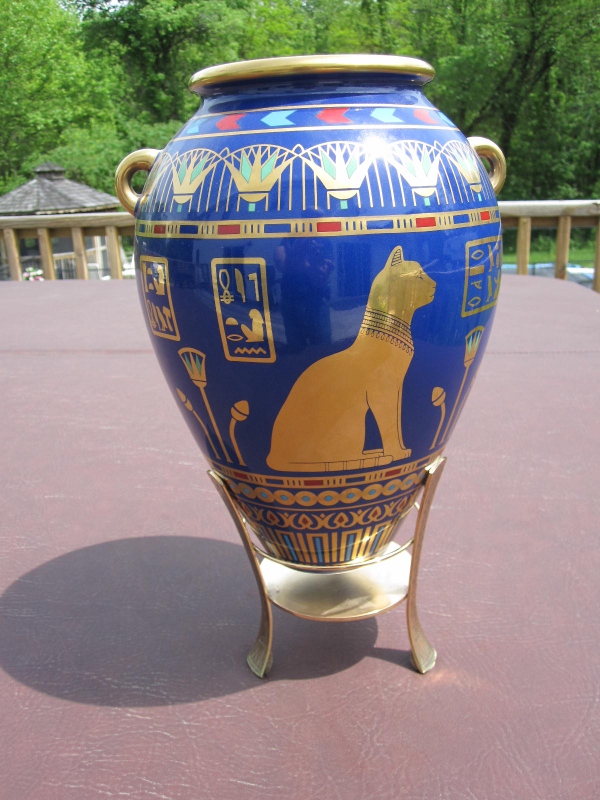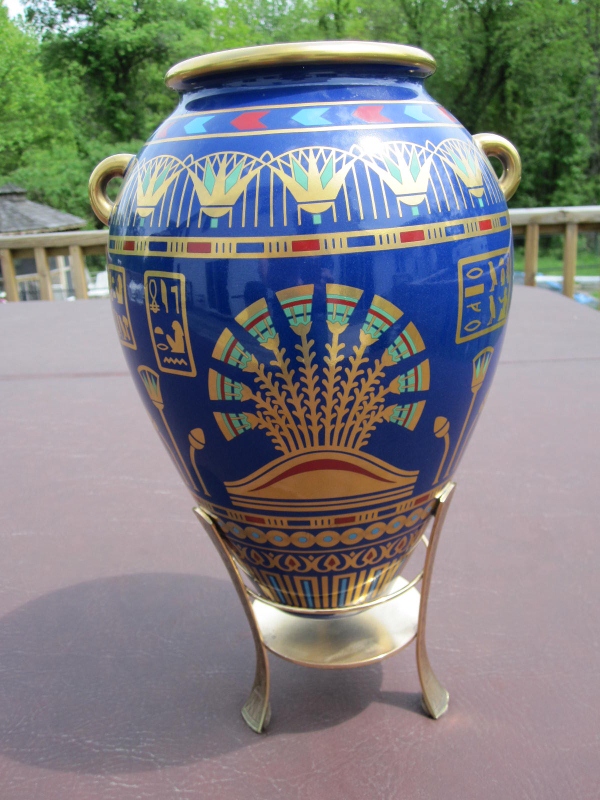 RARE Legomatic Leg-O-Matic Folding Arm Chair with Caned Backs
It is our understanding chair was designed to be used in an Airstream trailer for camper living.
The folding mechanisms appear to all be original. They are absolutely fantastic condition. All 8 pieces open and close with ease. Each chair has a metal piece near the front of the seat that you squeeze and it pulls the levers and simply folds down to a square!